Espalier – 5 & 6 St. James's Square
"These metal sculptures suggest not only growth but rejuvenation; a fitting tribute to the regeneration of this part of St James's." Exemplar (Property Developers)
Global mining giant, Rio Tinto, decided to relocate their UK headquarters to St James's Square, with the help of property developers, Exemplar. The 4-year project involved the development of new, state of the art offices, positioned alongside the surrounding grade II* listed buildings.
Jonathan's Espalier is an integral part of the office reception on Babmaes Street. As its name suggests, the aluminium and silicon bronze 'branches' grow plant-like against the wall; a nod to the leafy environment of the square but with a decidedly modern twist, reflecting the company's new beginnings.
To view more of Jonathan's abstracted designs click here.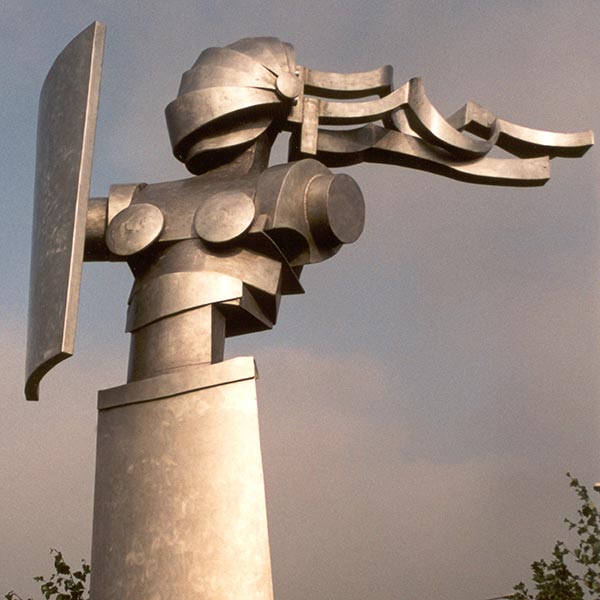 Boudica reigns over the town's North Station roundabout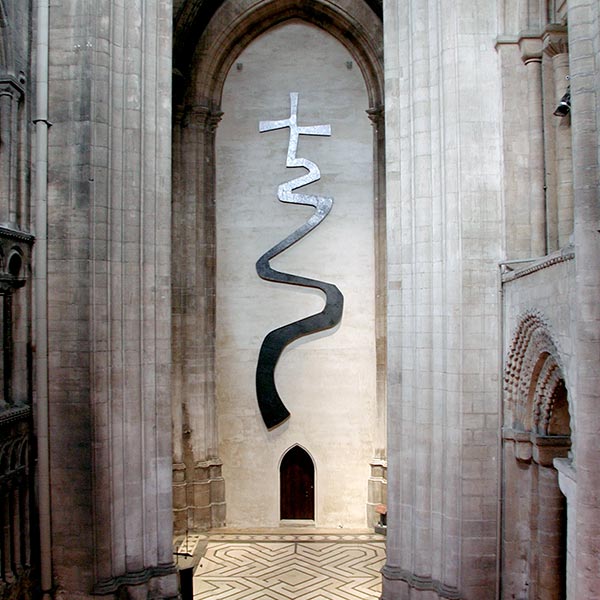 Art and symbolism unite in The Way of Life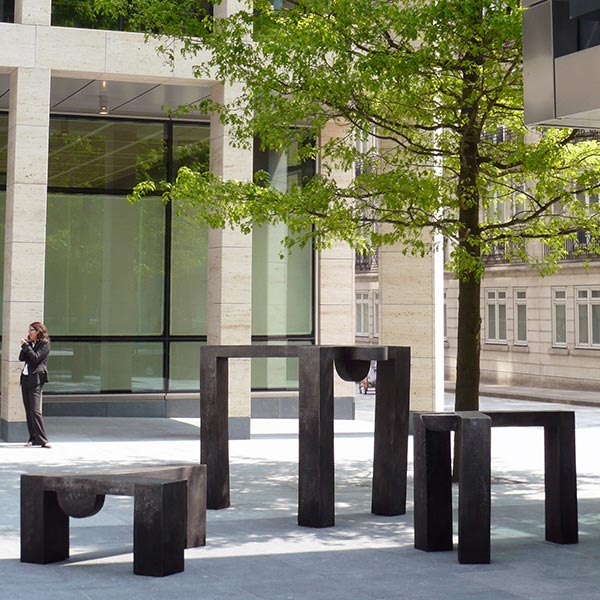 Sociable sculpture comes to the capital in the form of Browsers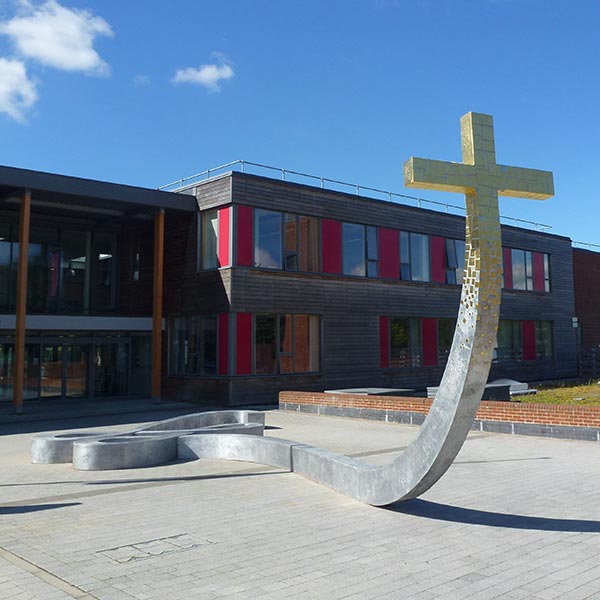 School's past is present in the monumental Sign.