Browsers, New Street Square, London
"A recent example of successful public art is the collection of cast-aluminium sculptures by Jonathan Clarke at New Street Square, EC4. The works help to draw people through to the square and double up as seating and tables."  Julia Cahill in Estates Gazette Magazine, Sept 2014
Through a collaboration between Bennetts Associates, Land Securities and The Davidson Art Partnership, Jonathan Clarke was commissioned to produce a series of sculptures, forming part of a significant new development in the heart of the City's mid-town.
Jonathan's Browsers – a collection of free-standing pieces of varying size – create a real sense of urban community, transforming the square into a vibrant space that actively draws people in from the surrounding offices, shops and restaurants. People can interact with the work, using it to lean on, sit on or as a meeting point for friends and colleagues.
The development as a whole attracted numerous awards, including the Regional RIBA Award (2009) and the New City Architecture Award (2009) – the latter taking particular note of the clever integration of sculpture, lighting and artwork. An interactive neon sculpture by Ron Haselden was also commissioned and greatly adds to the lively atmosphere, both during the day and after dark.
Gateway, New Fetter Lane, London
In 2011, Jonathan's Gateway sculptures were installed along the adjoining pedestrian arcade on New Fetter Lane. These tall, architectural structures not only complement the newly-built high-rise buildings, but also act as navigational posts, guiding the public through to the square.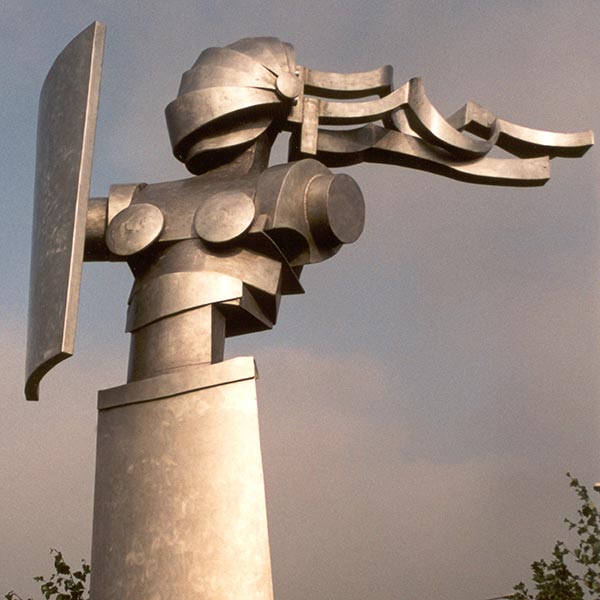 Boudica reigns over the town's North Station roundabout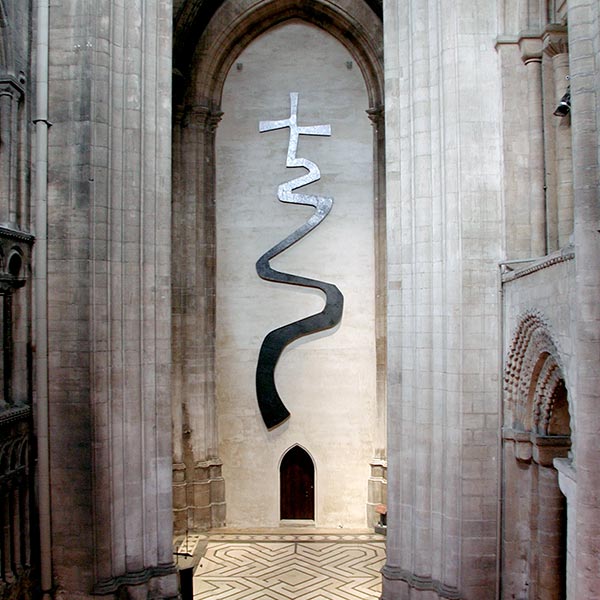 Art and symbolism unite in The Way of Life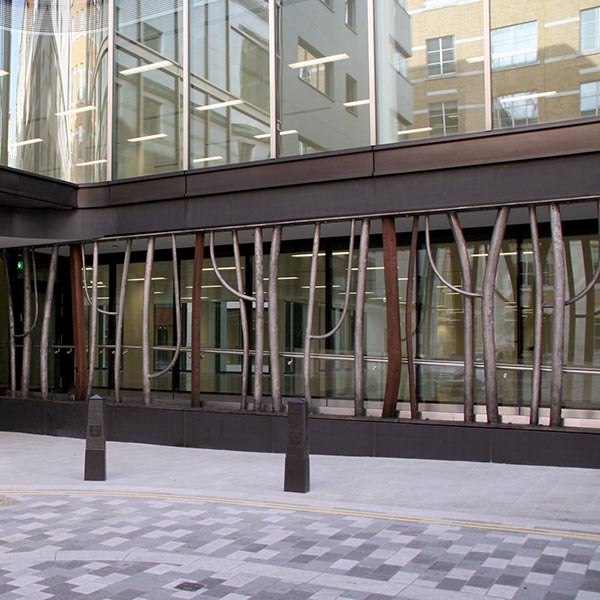 Espalier signals new growth in exclusive London district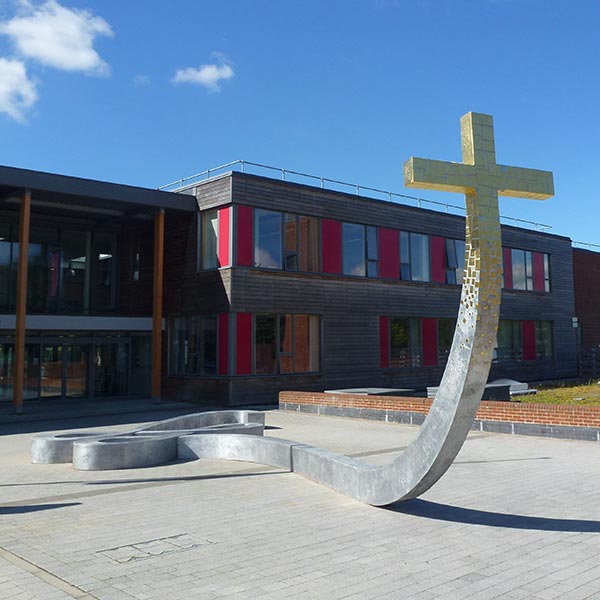 School's past is present in the monumental Sign.